Projects I Am Working On

Unique Design for a Helical Flow Tube Bundle for a Shell and Tube Heat Exchanger (I currently have a patent with the USPTO (United States Patent and Trademark Office) for this and am working on showing the design to various heat exchanger manufacturers)
Custom Software for the Shell and Tube Heat Exchanger Industry (have been working on this project for several years and it is ongoing)
B&C Goods and Services (website, this one has a long way to go, needs a whole lot of work and it will definitely have a major makeover in the near future, or at least that effort will begin in the near future)
Face Block (https://faceblock.net) (Texas based social media website) This site is only in the "concept" phase right now and is not actually up and running. However, you can feel free to click the link to see what it might look like once it is.
casey.jones.name (this website) My hope is that through this website I am able to help bring awareness to what I believe is the greatest threat to our nation right now, which is the current state of our news outlets here in the United States. You may have noticed that on every page of my site you will always see the videos on the right side of the page which all pertain to this one issue. The news outlets have a huge amount of power and in recent years they have acted in immoral and unethical ways in order to manipulate people in very dishonest ways and using tactics comparable to militarized propaganda that would be expected from an enemy during wartime. There are millions of people in this country that have no idea this is even happening or that it has been for years, and these corporations are destroying the United States of America, piece by piece.
Helical Flow Tube Bundle
(Just a Teaser, Can't Disclose the Details of the Concept)
Some Chainsaw Carving I Did in Louisiana
Following Hurricane Laura
(For Pastor Pugh)
The Confidant
(2019 - My second painting)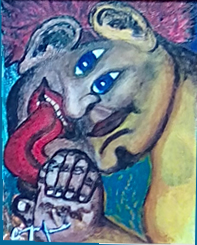 The Grand Painter and the Cosmos
(2018 - My first attempt at painting on canvas)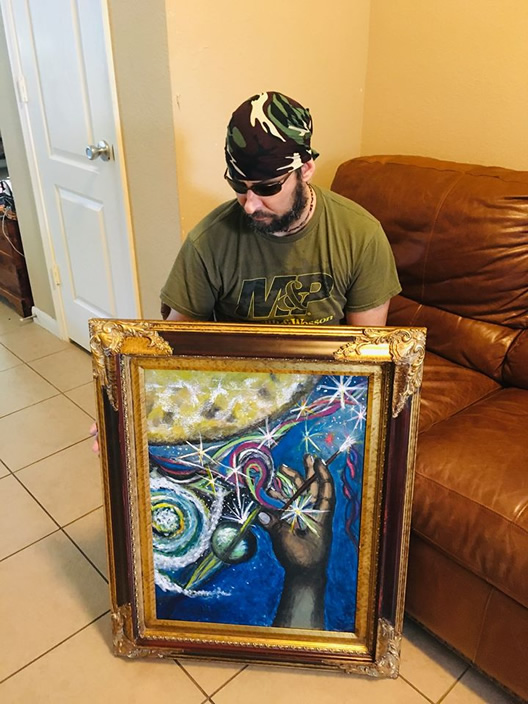 Ninety Percent (90%) of All News Outlets in the United States
Are Controlled by Just Six(6) Corporations
Dan Bongino - Regarding the News Media of Today
Clip From: "The Dan Bongino Show - Episode No. 1456"
During a 2020 U.S. Senate Homeland Security Committee
Oversight Hearing Concerning the FBI and DOJ
Sharyl Attkisson's Opening Statement (Witness Testimony)